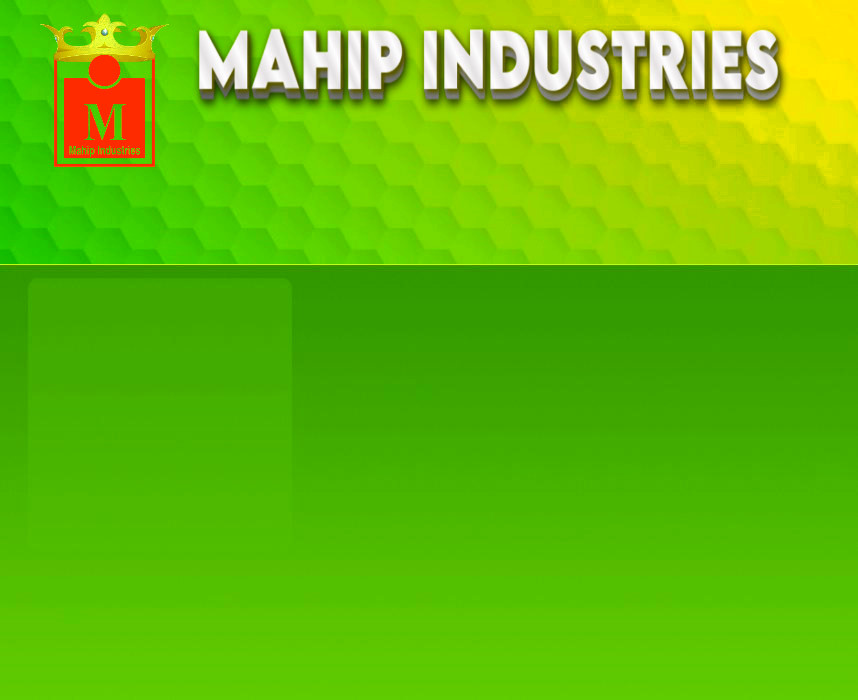 About Mahip Industries
M
ahip Industries is a young firm, which became fully operational in year 1995. It
was established by Ms. Sukhwinder Kaur, a woman entrepreneur, under the able
guidance of Late Mr. T.S.Minhas, a design engineer with vast experience in the
process industry. Mahip Industries started with manufacturing Metal Treatment
chemicals and later added Salt Spray Testing equipment to its range. Mahip
Industries is a PIONEER unit in the sense that it is the first and the only one
engaged in the manufacture of Salt Spray Testing equipment conforming to
International Standards in North India.


M
ahip Industries is a sister concern of Tinab Products, which manufactures
temporary corrosion preventives for the Engineering industry.

A
t Mahip Industries, it is our constant endeavour to offer innovative solutions
that deliver unmatched value and performance in respect of all our products.
Our vast experience in Process Engineering help us deliver constancy of
processes and hence consistency of results.


I
n Pre-treatment chemicals, our range includes Pickling Additives, Phosphating
chemicals, Metal cleaners and Derusting compounds. Special emphasis has been
laid on implementing
SYSTEMS APPROACH
in offering solutions to the user
industry. Since the relevant parameters differ from industry to industry,
specialized products and solutions are being offered so as to obtain consistently
excellent results.

About Us

All rights reserved © 2009 Mahip Industries

Salt Spray Test Chambers India, Salt Spray Apparatus India, SST Chambers India, Salt Fog Testing India, ASTM B117, ASTM B368, ISO 9227